Greyhound Photographers with Passion
Servicing the greyhound industry since 2000
What's Available - Sizes & Pricing
On this page is a range of our Standard layouts and sizes.

This does not limit us to what we can produce. We have several other ideas that you might like to implement or have ideas of your own.

Our frames are black wooden with gold trim, high quality frames produced by one of Queensland's best. Especially designed and developed for Just Greyhound Photos. Black & Gold has been chosen because of its compatibility with most home decors. We welcome your input.

Current Sizes & Pricing as from 1st July 2017 :

Complimentary 6"x4" print with every order.

8" x 12" photo in folder - $30
(20.5cm x 30.5cm)

8" x 12" photo in our standard black & gold frame - $55
(20.5cm x 30.5cm)
Size including frame 10 1/4" x 14 1/4" (26cm x 36cm)
These frames come with a stand back and hook for wall hanging.

12" x 18" photo in our standard black & gold frame - $100
(30.5cm x 46cm)
Size including frame 14 1/4" x 20 1/4" ( 36cm x 52cm)

16" x 24" photo in our standard black & gold frame - $150
(40.6cm x 61cm)
Size including frame 18 1/4" x 26 1/4" ( 46cm x 67cm)

20" x 30" photo in our standard black & gold frame - $200
(50.8cm x 76.2cm)
Size including frame 22 1/4" x 32 1/4" (57cm x 82cm)

---
---
---
Phone 0412 544 882
Email sales@justgreyhoundphotos.com

Prices are subject to change without notice. Special pricing will be quoted on exceptional products.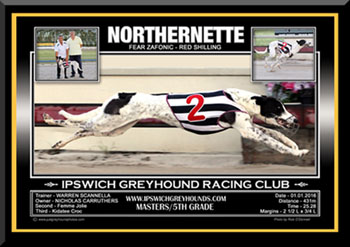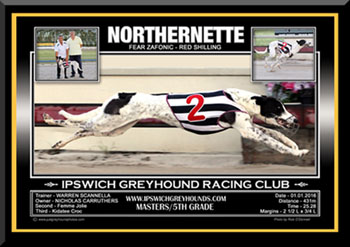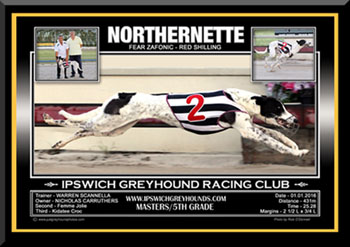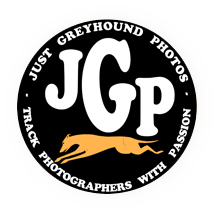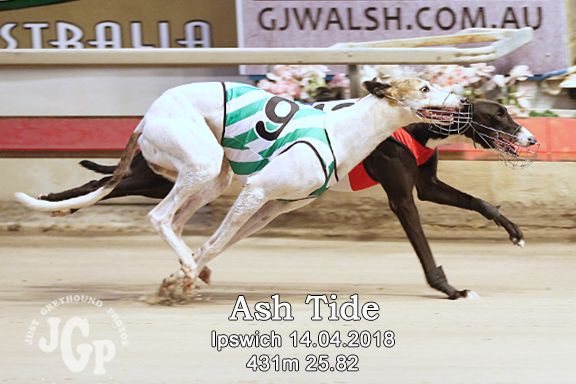 Digital Images Low Res
Web quality images are available for use on Facebook and the web.
These will be low res 6" x 4" with subtle watermark and unsuitable for printing.
Cost - $5. Sample below.

Digital Image High Res
We do not sell high res digital images.
We welcome all enquiries.
Phone : 0412 544 882
sales@justgreyhoundphotos.com